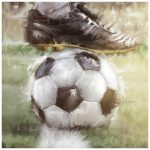 M

ICHELE FARELLA STUDIO

Sono un illustratore e visualizer da diversi anni. Lavoro da sempre per agenzie pubblicitarie, studi grafici, case editrici, aziende private nazionali ed internazionali; realizzando diverse tipologie di visuals, illustrazioni, render 3d per packaging ma non solo e mock up 3d.
Offro anche un supporto creativo per la realizzazione di Concept Art e Character Design.

I have been an illustrator and visualizer for several years. I have always worked for advertising agencies, graphic studios, publishing houses, national and international private companies; realizing different types of visuals, illustrations, 3d render for packaging but not only and mock up 3d.
I also offer creative support for the creation of Concept Art and Character Design.
---
Skype: matisse20052005
Tel: +39 368 981804
artmachine@michelefarella.it
michele_farella@fastwebnet.it
www.michelefarella.it
---